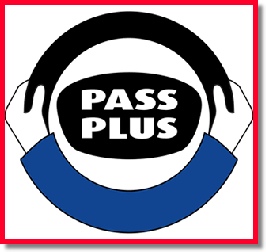 This is a course of driving lessons that you can take after passing your Practical Driving Test and typically takes 6 hours to complete.
If you feel nervous driving on your own Pass Plus can help you to become more confident on the road.
You will already have covered most topics in your driving lessons (except motorways).

However research has shown that in taking a Pass Plus course you may reduce the chance of being involved in a road traffic accident within the first two years of passing your test.
Insurance companies often give substantial discounts to Pass Plus certificate holders.
Pass Plus Modules
Introduction and Town Driving

Introduction to Pass Plus, explaining the course aims and the skills and knowledge to be covered. Followed by a practical session covering the different features of driving in a town, such as complex junctions and public transport.
All Weather Driving

This module will be covered as much as possible in a practical session. You'll focus on correct speed, safe stopping distances, plus seeing and being seen in different weather conditions.
Out of Town Driving and Rural Roads

This module looks at the main differences between town and country driving.
Night Driving

This covers the important parts of driving at night, dawn and dusk including the correct use of lights and maintenance.
Dual Carriageways

Dual carriageways are high speed roads where the two carriageways are separated by a central reservation. Topics covered include stopping distances and joining / leaving dual carriageway.
Motorways

Covers a number of key skills for motorway driving including over taking, safe speeds, what to do if your breakdown and joining / leaving a motorway.